Queensland
Drop Off Locations
SUNSHINE COAST/NTH BRISBANE/GYMPIE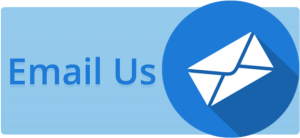 NORTH BRISBANE
STEPHEN BATES MP OFFICE, 349 SANDGATE ROAD, ALBION 9AM – 5PM
GL HAIR.CO, SHOP 4, 1 WARRA LANE, CASHMERE 3882 4411
MON 9 – 2PM | TUES 9 – LATE | WED CLOSED | THURS 9 – LATE | FRI 9AM – LATE | SAT 8.30AM – 3.30PM
TERRY YOUNG MP OFFICE 69 KING ST CABOOLTURE
ALI KING MP OFFICE – 43 BENABROW AVE, BRIBIE ISLAND
SUNSHINE COAST
FRANGIPANI CUTTING CREW, 115 BULCOCK ST, CALOUNDRA
TUES -FRI 8.30AM – 5PM , SAT 8AM-2PM
NOYTECH-PHONES AT WORK, 120 SUNSET DRIVE, LITTLE MOUNTAIN
O'BRIEN PLUMBING, 81 ENTERPRISE ST, KUNDA PARK – MON-FRI 9.30AM– 4PM
YANDINA AUTOMOTIVE REPAIRS, 1 FLEMING ST, YANDINA – MON-FRI 7.30-4.30
MILESTONE EARLY LEARNING CENTRE, 724 DAVID LOW WAY, PACIFIC PARADISE.
SANDY BOLTON MP OFFICE – NOOSA CIVIC CENTRE, 28 EENIE CREEK ROAD, NOOSAVILLE
MEDICREW MEDICAL CENTRE – 8/16 KING ST, BUDERIM
GOLD COAST/STH BRISBANE  



GOLD COAST REGIONS DROP OFF LOCATIONS
MEAGHAN SCANLON MP OFFICE, 4/12 FERRY ST, NERANG MON-FRI 9AM – 5PM
TREEHOUSE EARLING LEARNING, 17 THE HEIGHTS BOULEVARD, PIMPAMA MON-FRI 10AM-2PM
REELBOX VIDEO & PHOTO, 22/6 ENTERPRISE ST, MOLENDINAR MON-FRI 9AM-5PM
MICHAEL HART MP OFFICE, 1 PARADISE AVENUE, MIAMI MON-FRI 8.30AM-3.30PM
SOUTH BRISBANE LOCATIONS
ZUPPS KIA MT GRAVATT, 1332 LOGAN ROAD, MOUNT GRAVATT MON-SAT 9AM-5PM
SPARROW EARLY LEARNING, 118 LINK ROAD, VICTORIA POINT MON – FRI 6.30AM – 6.10PM
BARRETT DENTAL SURGERY, 172 PRESTON ROAD, MANLY WEST
MON-THURS 8AM-5PM, TUES 8AM-7PM
FIRST CLASS BRAKES & AUTOMOTIVE, UNIT 1/315 ARCHERFIELD ROAD, RICHLANDS MON-FRI 8.30AM -4.30PM
ALLIANCE AUTOMATION, 74 DUNHILL CRESCENT, MORNINGSIDE – MON-FRI 8AM – 4PM
ARDOR LEGAL, 11/2902 LOGAN ROAD, UNDERWOOD
NORTH QLD REGIONS
CAIRNS


Please email us for information.
TOWNSVILLE


CALVARY CHRISTIAN CHURCH, 549 BAYWATER ROAD, MOUNT LOUISA MON-THURS 9AM-5PM
CURL UP AND DYE BY KARINA, 17 MARINA DRIVE, BUSHLAND BEACH
GYMBAROO TOWNSVILLE, 5/152 MARABOU DR, ANNANDALE – DURING SCHOOL TERM ONLY – MON 8AM-12.30PM, TUES 9AM – 2PM, WED 9AM – 1.30PM, FRI 9AM – 3PM, SAT 8.30AM – 1.30PM
MONEY OVER 50 FINANCIAL ADVISORS
45 INGHAM ROAD, WEST END
MON – FRI 9AM – 4PM
MACKAY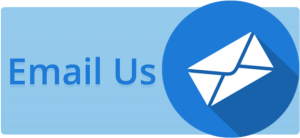 LIFE WITHOUT BARRIERS MACKAY OFFICE LOCATED NEAR THE MACKAY TRANSPORT CENTRE.
THE NEIGHBOURHOOD HUB4 GEORGE STREET, MACKAY AND 43 SHAKESPEARE STREET, MACKAY.
ROCKHAMPTON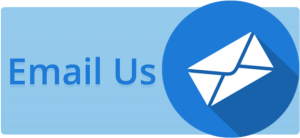 OASIS CONVENIENCE STORE, 402 RICHARDSON ROAD, NORMAN GARDENS OPEN 7AM TO 7PM DAILY
HERVEY BAY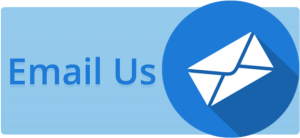 BENDIGO BANK, MAIN ST, PIALBA WEEK DAYS ONLY